Bittersweet is love and all its sacrifice
You have probably never heard of Glens Falls, New York. That makes sense. It is a town no bigger than Kyneton, about four hours north of Manhattan, nestled "upstate" in the foothills of the Adirondack Mountains. It is where my wife grew up and where we once lived together. The end of every year there unfolds with breathless rhythmic beauty and it begins with the autumn air turning a verdant green blanket of forest into a warm quilt of flame-red sunbursts and ripe purple patches and burnt orange leaves.
That was the time of year Nikki and I were married, in a small stone chapel on the shore of a deep lake. It was in the weeks before her birthday, before the local kids begin wandering lamp-lit streets in costumes, trick-or-treating for neighbours. We spent our weekends at that time of year on long drives through bucolic hills, perhaps en route to the apple orchard, to pick McIntoshes and Cortlands and Honeycrisps, and to gorge on cider doughnuts.
The air turns cold there next – a heavy frigid mass settling in over the glacial-formed mountains as the days grow shorter. Then the first snow flurries begin their silent downward dance, dusting the landscape in pure white. Carols make infinitely more sense in this setting. The lakes and ponds freeze soon after, and people skate on the surface or sit in shacks warming themselves with whiskey, while fishing for perch through a hole. During ice storms, narrow frozen branches chime against one another like tiny bells in the wind.
Nikki and I used to cut down our own tree, a blue spruce or balsam fir, then strap it to the top of the car and head home through slippery streets, past houses shining with thousands of blinking strands of coloured light. Christmas never looked so beautiful.
None of this is exaggeration and that is what makes this time of year the hardest for her. Because she is not there. We once lived in her Capra-esque, Rockwellian village – a place that was named "Home Town USA" in 1944 – but we no longer do.
Because I have brought her here, to my home. And every year of the four years we have been together in Melbourne – more than 16,000 kilometres away – I am in awe of what she has given up, and appreciate what I owe her in return. This is not a new story, and nor is it a rare one, but as international boundaries become more permeable it is an increasingly common one. Call it the immigrant love song. I can think of five people in my office alone who have partners from other countries with similar tales.
Nikki and I have told our story often. The shorthand version goes like this. We met in Cairns, where I went to escape Melbourne for the tropics, and where she went to study abroad. We fell in love.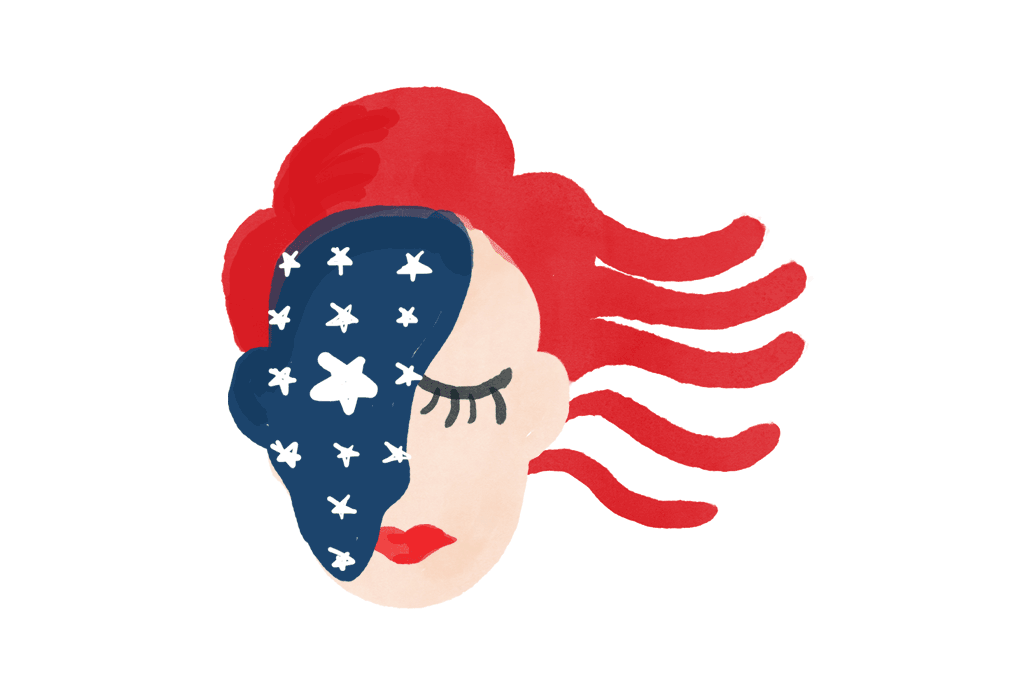 We managed a long-distance relationship, going back and forth until it became prohibitively expensive. We married once to keep me in the US and then again a year later – as a proper celebration. We lived in Glens Falls for five years, ensconced in the heart and hearth of small-town America. Then we moved to a city in the south where I could work at a bigger newspaper. We moved to the midwest, again for work. And then we came here.
We go back to New York every Melbourne winter, for a month or more, to enjoy the northern hemisphere summer. We swim in lakes, hike high peaks, laze and graze and sun our skin. It is always hard to leave.
The transition to daily life Down Under has not been easy, but things have improved. Some of those in our social circle started as "my friends", then became "our friends" and many are now "her friends". Of course you never make mates like the ones you made in high school, or in those early years at university. They are irreplaceable. Their absence – almost as much as her direct family – is a hole inside.
I try to fill that void and little Charlie – our son who turns one later this month – does his effortless best as well. Social media and video chats are a blessing, but there is still no such thing as the Young New York-Born Mothers of Carnegie Support Group.
Comfort comes down to creating our own new traditions and rhythms. Every year something else becomes a favoured pursuit. And as our beautiful boy files his own biographic bookmarks, we will continue to add to the list. Bushwalking in the Dandenongs. Wine tasting in the Yarra Valley. Shopping in Hawthorn. Richmond versus Carlton. Huff Bagelry. Oasis Bakery. Mamasita. The Sunday market in Bentleigh. The Great Ocean Road and the western plains. Chinatown dumplings. Nights at the ballet. The lights on The Boulevard.
Some things we cannot control – like the cheeky rosellas coming back every year to thieve the fruit from our apple and plum trees – and some are our doing – like our lingering and raucous summer barbecues on the verandah. But with every outing, every gesture and every decision about where to go and who to meet and what to see or do, I hope she understands that I know exactly what she is missing at home at this time of year, because I miss it all, too.
I hope she knows that I am thankful for her bittersweet holiday gift, and her graciousness. I am, because I know the nature of the epic sacrifice she has made – and continues to make – for my son and for me, for us to be.
---
This column first appeared in The Sunday Age on December 8, 2013. (Konrad still appreciates his wife very much.)